Lamb Recipes Central
by Ken Lightburn on 01/26/18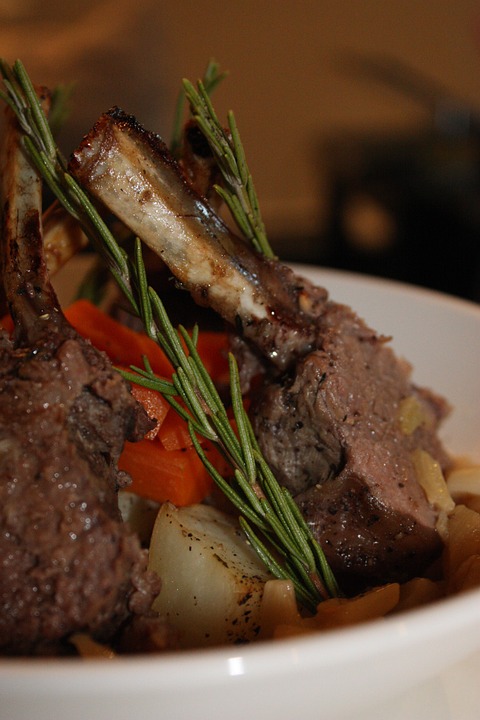 Ingredients:
1 kg (2.2 lbs) leg of lamb
1/4 cup of olive oil
2.5 tsp of sea salt
6 cloves of garlic, cut into slivers
Several sprigs of fresh rosemary
8 potatoes
2 large sweet potatoes
2 white onions
Mint Sauce
Preparation:
1. Preheat the oven to 290F.
2. Cut the potatoes and sweet potatoes into inch-thick slices. Cut the onions in half and then place vegetables into a baking tray.
3. Drizzle the vegetables with olive oil and sprinkle on some salt. Place tray in the oven on the bottom rack and roast.
4. Cover the lamb in olive oil and then sprinkle with sea salt.
5. Use the point of a sharp knife to make small incisions all over the lamb.
6. Place the garlic slivers and rosemary springs in the holes.
7. Place the lamb onto the middle oven rack with the vegetable baking tray beneath it to catch drippings.
8. Roast for 90 minutes. Test meat to see if it's done by slicing it in the thickest part. Remove from oven and transfer to a plate to rest. Cover lamb in foil and let it sit for 10 minutes.
9. Serve with potatoes, onions and mint sauce.